Anaerobic digestion (AD) is a well-established process for renewable energy production in which biomass is broken down and converted to biogas (a mixture of methane, carbon dioxide and traces of other gases) by micro-organisms. The environment inside a biodigester is complex, depending on the composition of the feedstock and operating conditions, and some of the by-products are corrosive to certain structural materials. It is essential to minimise maintenance because each time the AD process is interrupted, it takes 3-4 weeks for production to start up again.
AD is turning into an ever-popular recycling choice as an approach to get energy, compost and nutrient value out of discarded organics and helps control methane emissions which are a highly potent greenhouse gas. Biogas can be used as a fuel in gas pipelines, combusted to produce electricity or compressed into a vehicle fuel. The residual solids and liquid are good nutrient-rich crop fertilizers.
ECPC assembled tank is made up of electrophoresis steel plate, special sealing material, self-locking bolt and other materials. It can be used for sealing storage of gas, liquid and solid in biogas engineering, sewage treatment, grain storage and petrochemical industry. In biogas project, assembled tank is a container for storage and fermentation of various organic compounds.
A strong bind force is formed  between the electrophoretic layer and steel plate. The electrophoretic layer can not only prevent the tank from corrosion but also offers excellent chemical resistance to a variety of acids and alkalines. In the meantime, it has an excellent abrasion resistance.
The size of each assembled tank is flexible (50m3 to 3300m3 is recommended). We can provide tailored services according to your requirments. The dimension of  a standard 1000m3 assembled tank: φ 11.46m * H 9.6m.
| | | | | | |
| --- | --- | --- | --- | --- | --- |
| Item | Cubage(m³) | Diameter(mm) | Height(mm) | Matching Biogas Storage Tank Cubage(m³) | Noted |
| 1 | 200 | 6875 | 5400 | 65 | Standard |
| 2 | 300 | 7640 | 7200 | 100 | Standard |
| 3 | 400 | 8400 | 7200 | 135 | Standard |
| 4 | 500 | 9930 | 7200 | 150 | Standard |
| 5 | 600 | 9930 | 7800 | 200 | Standard |
| 6 | 700 | 10700 | 7800 | 235 | Standard |
| 7 | 800 | 11460 | 7800 | 250 | Standard |
| 8 | 1000 | 11460 | 9600 | 350 | Standard |
| 9 | 1500 | 13750 | 10200 | 500 | Standard |
| 10 | 2000 | 15280 | 11400 | 600 | Special |
| 11 | 3000 | 16040 | 15000 | 1000 | Special |
​​​​​​Performance and Characteristics
• stable quality, good corrosion resistance, long lifespan, high temperature resistence
• high strenth rubber cap with self-locking bolt, sealing tight, good antiseptic effect 
• sealant with high-temperature resistance, anti microbial corrosion
• quick installation, expansion and migration
Applicaple Working Process 
CSTR: Continuous Stirred Tank Reactor
USR:   Up-flow Sludge Reactor
UASB: Up-flow Anaerobic Sludge Blanket
Physical Characteristics
Coating color: The standard color is dark green or tailored according to customers' requirements.
Coating thickness: 0.25-0.45mm, both inside and outside is coated.
Acid-alkali resistance: Work properly under pH value of 3-11.
Adhesion: 3,450 N/cm.
Elasticity: 500 kN/mm.
Hardness: 6.0 (By Mohs scale)
Project Display: Jiangsu Taizhou Dairy Industry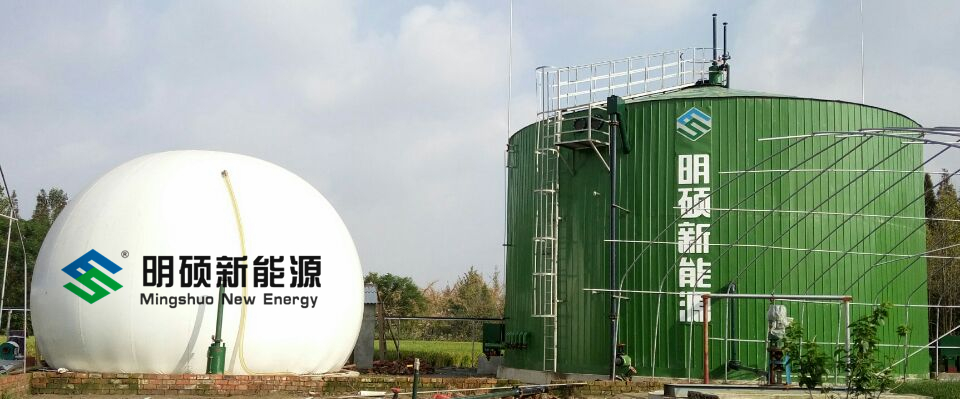 Video