Integrated and flexible double membrane gas tanks are also called tank rim-mounted gas holders. In this configuration, the product can offer notable investment savings by eliminating the requirement for a traditional pressure-retaining tank roof and removing the requirement for a separate concrete base for the gasholder itself. Tank rim-mounted gasholders can be installed onto both concrete and steel tanks, provided that the forces imposed onto the shell have been accommodated into the tank design.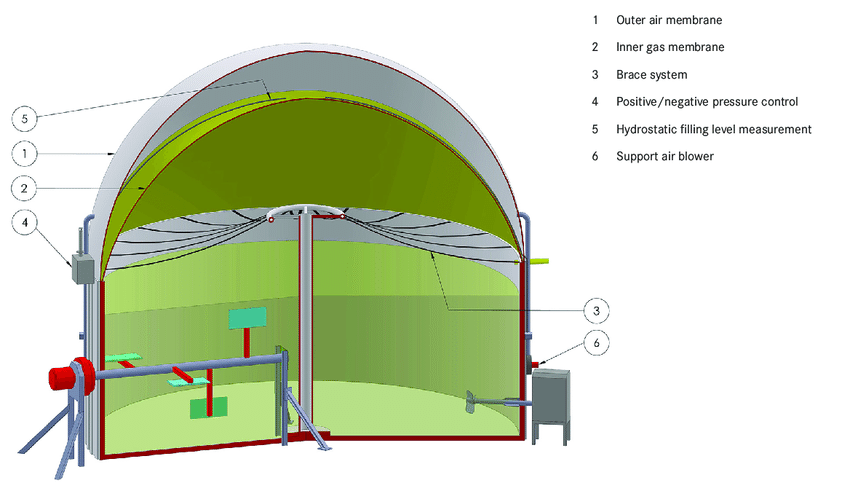 Working Principle 
Mingshuo double membrane gas storage tank is mounted on an existing tank, consists of an external membrane which forms the outer shape, and an internal membrane which seals the digester gas-tight. A permanently-running support air blower provides air to the space between the inner and outer membranes, thus keeping the pressure at a constant level irrespective of gas production and gas withdrawal.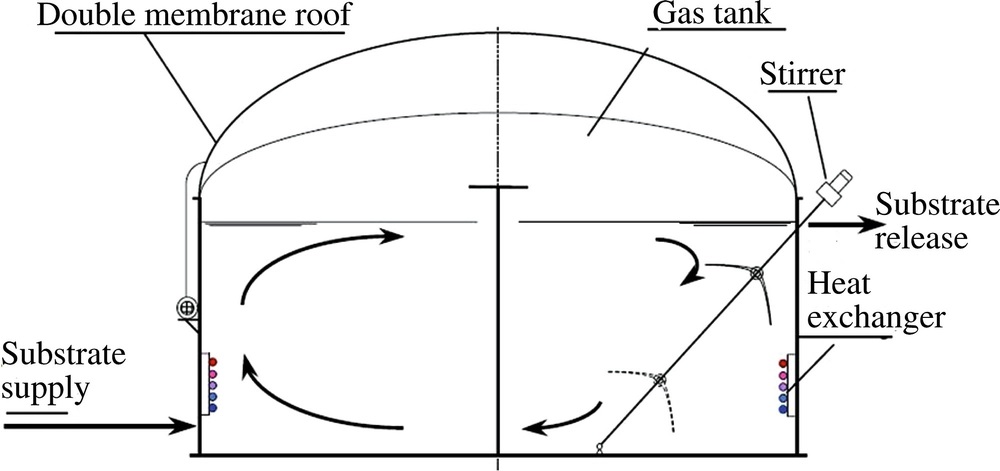 The pressurized air has two functions. First it keeps the outer membrane in shape to withstand external wind and snow loads. Second it exerts a constant pressure on the inner membrane and thus pushes gas at constant volume and pressure into the outlet pipe. Both membranes are clamped on top of the storage tank or anchored to the external wall of steel or concrete tanks.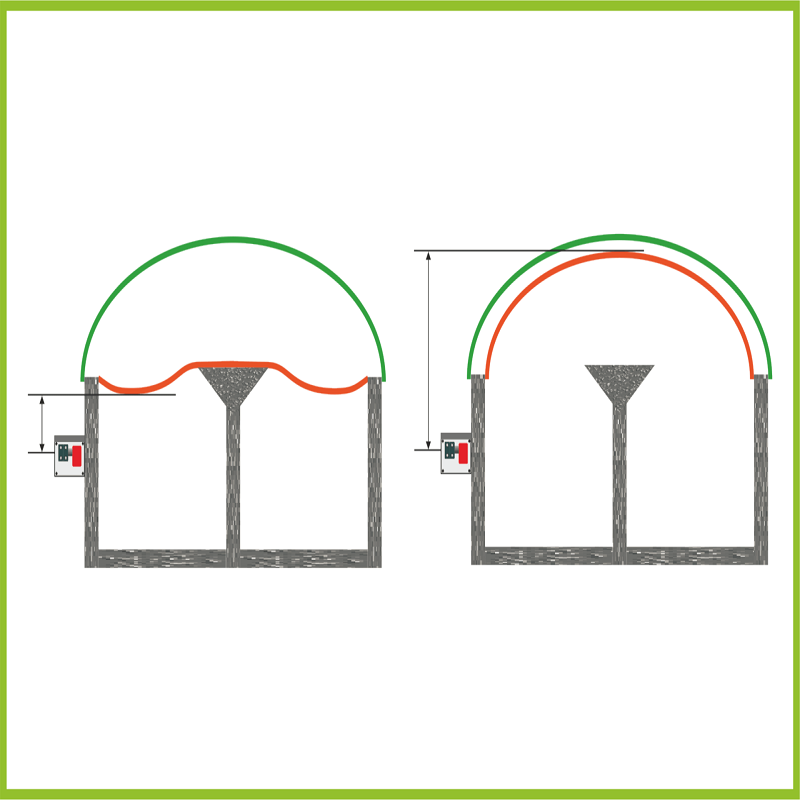 Performance and Characteristics 
Long lifespan
High utilization rate of biogas
Small area needed for installation
Automatic constant pressure control
Easy for installation and maintenance
Project Display:  CHP Plants in Philipines
Management System Certification: ISO9001:2008, ISO14001:2004, OHSAS18001:2007